Hop on board to find a solution to your railway challenges
Your ticket to safer, more reliable railway asset maintenance
Whether you are involved in railway construction or operation, you will need to measure and assess the attributes and performance of railway assets at some point in their lifecycle.
Do you recognise these
challenges?
Protecting people who work and travel on the railway
Working at remote sites with limited access
Operating infrastructure that is old, intensively used and poorly documented
Minimising impact on the environment
Pressure on budget and programme
Working within a demanding framework of regulations
Find the right monitoring
solution
The industry has adopted many ways to address these challenges by detecting and measuring changes in asset condition. Some widely-used monitoring approaches are summarised below, with an overview of their strengths and limitations.
Click for an overview of the options:
Method
Cost-effectiveness
Safety Benefit *
Frequency of measurement
Data management
Reliability and ease of use
Visual inspection/survey
✓
✓
✓
✓
✓✓
Train based survey e.g. RILA, New Measurement Train
✓✓
✓✓✓✓✓
✓
✓✓✓✓
✓✓
Trolley-based surveys using 3D scanners or lidar
✓✓✓
✓
✓
✓✓✓✓
✓✓
Fixed survey, e.g. AMTS, automatic total station
✓✓✓✓
✓✓✓✓
✓✓✓
✓✓✓
✓✓
Aerial survey, e.g. drone with lidar & imaging
✓✓✓✓
✓✓✓✓
✓✓
✓✓
✓✓✓
Wireless remote condition monitoring
✓✓✓✓✓
✓✓✓✓✓
✓✓✓✓✓
✓✓✓✓
✓✓✓✓
The intention is to summarise the relative merit of different approaches to measure changes in asset condition for a nominal one kilometre of railway over a one year period.
* Safety benefit refers to the data acquisition process
** Data quality – precision, accuracy, repeatability, range of information collected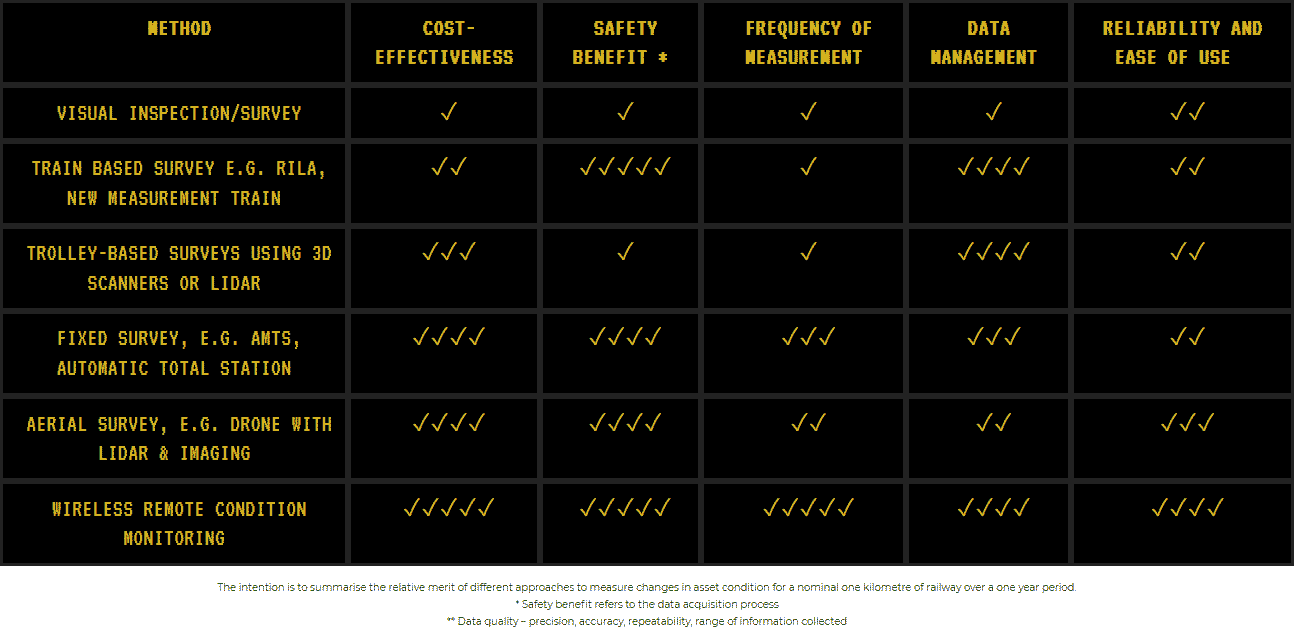 For optimal viewing, this table is best viewed on larger devices.
Click the image above to view the table as an image.
Different approaches have their strengths and weaknesses. Geodetic and optical survey methods using automated total stations and rail clip prisms, for example, provide precise data from specific points, but require electrical power supply, have cables that are prone to damage and use expensive instruments that are vulnerable to theft.
Your challenges will change with each rail project. To provide a comprehensive picture of conditions above and below ground level, Senceive's intelligent monitoring can be combined with optical survey methods including total stations (AMTS), scanners and lidar or Amberg rail trolleys to provide assurance and redundancy for the most critical locations.
Learn more about
key applications
Wireless remote condition monitoring can provide reliable, precise and timely insights to help you protect people and infrastructure.
5 reasons to choose wireless remote monitoring
Track monitoring – measure changes in track geometry including rail cant, twist, superelevation and settlement
Slope monitoring – get early warning of landslides, rockfall or subsidence to prevent disruption and danger
Bridge monitoring – prevent failure through structural health monitoring
Tunnel monitoring – understand ground and structural behaviour during construction and operation
Construction monitoring – manage your liabilities to third parties using sensors that are discreet and non-disruptive
How it works
Explore our interactive railway model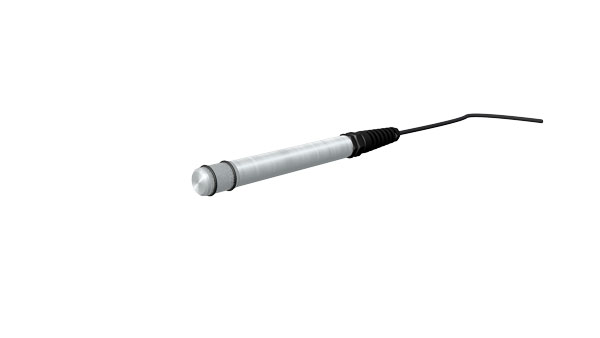 Vibrating Wire Sensor Node with Piezometer
The Vibrating Wire Sensor Node supports a variety of interface sensors such as crack, strain gauges and extensometers. Here it is connected to a piezometer and prevents the need for manual logging by transmitting data on pore water pressure and groundwater level variations.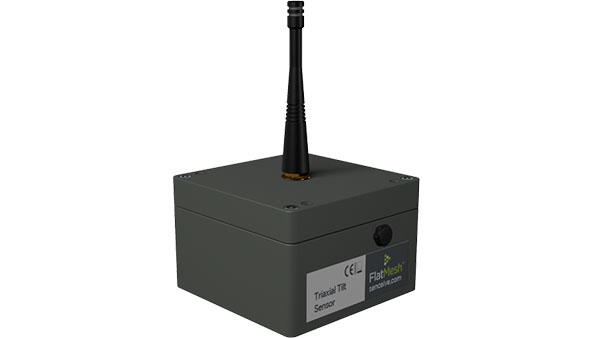 Triaxial Tilt Sensor Nodes
Wireless tilt sensors are mounted on stakes which are driven into the face of the slope. The sensors detect rotational movements within the geotechnical structure and can be set to trigger automated alarms and accelerate sampling when pre-set thresholds are breached.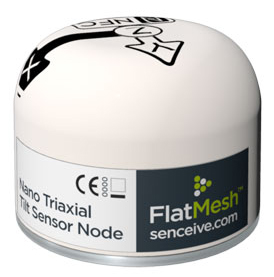 NanoMacro Triaxial Tilt Sensor Nodes
Wireless tilt sensors installed on trackbed can measure rail track heave/differential settlement, cant and twist. With no external antenna and a durable shell, the Nano is ideal for the most challenging environments.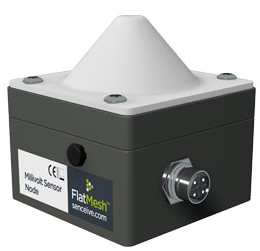 Millivolt Sensor Node
The Millivolt Sensor Node enables a variety of structural and geotechnical sensors to be integrated into a wireless monitoring system. Strain gauges on trackbed are just one example. A node cap helps protect the antenna from passing track workers.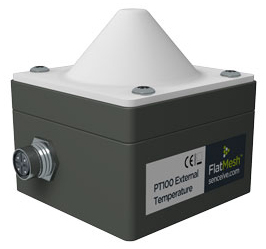 PT100 RTD Sensor Node
The PT100 RTD Sensor Node enables precise temperature monitoring and critical rail temperature alerting. Can be supplied with an integrated High-G triaxial tilt sensor for combined tilt and temperature monitoring.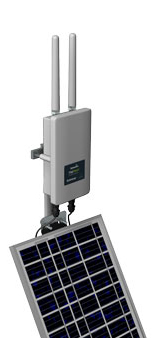 FlatMesh 4G Gateway
The FlatMesh 4G Gateway provides all the functionality required to operate a wireless sensor network in a remote location. With a solar panel, no fixed power supply is required. Data is transmitted from the sensors to the Gateway and onwards to a secure cloud-based server and data management platform.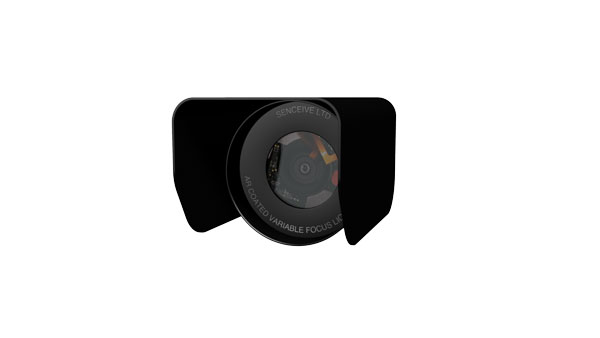 4G Camera
The FlatMesh 4G Camera is a high resolution camera that is able to take great quality black and white photos of your site day or night. The camera can be set to take photos at regular intervals, on demand or most interestingly, when triggered by movements detected in nearby sensors.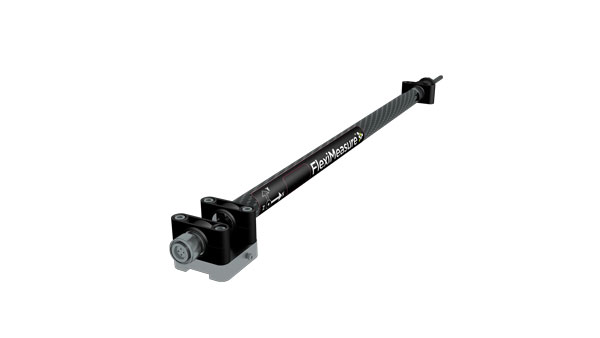 FlexiMeasure
FlexiMeasure is a lightweight Inclinometer that can be installed in any orientation; segments can be connected to form a chain of flexibly coupled triaxial sensors. Here it can be seen measuring/monitoring changes in the profile of the tunnel wall.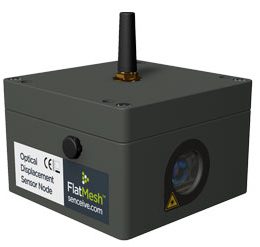 Optical Displacement Sensor Node (ODS)
The ODS combines a tilt meter and a laser displacement sensor. Together they provide information about the stability of the structure the sensor is fixed to and relative movement of a target structure.
Here it is measuring convergence of the tunnel intrados.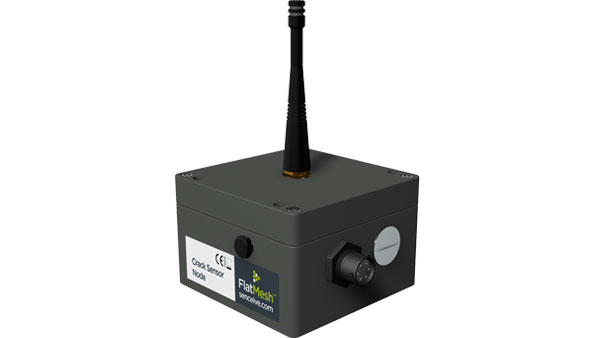 Crack Sensor Node
The Crack Sensor Node is used to monitor structural movement including crack movement, expansion joint movement and pile separation. Here it is monitoring the movement of a crack on the tunnel headwall.
Track Monitoring
Earthworks & Embankments
Tunnels, Bridges and other Structures
Track Monitoring
Wireless monitoring helps you assess long term trends to optimise maintenance, and detect sudden movement that could represent a safety issue.
Clients around the world choose Senceive solutions when they need real-time insight into changes in track geometry. They know they can trust the technology to deliver precise, reliable data in tough trackbed conditions. And they welcome the quick, simple installation process that helps reduce the risks associated with boots on ballast.
Use a combination of tilt nodes, temperature sensors, optical displacement sensors and strain gauges to monitor track movement and the causes of that movement – without leaving your desk.
Earthworks & Geotechnical
Senceive technology is the natural choice when you need to monitor railway earthworks or automate geotechnical logging.
Using a single integrated wireless platform you can understand the behaviour of structures and the ground they are built on, and interacting with.
Use wireless monitoring to automate logging of ground movement and geotechnical parameters in vertical and horizontal boreholes.
Monitor railway earthworks such as cuttings and embankments for early warning of landslips and failures and automated alerts to asset owners in the event of potentially dangerous situations before any material encroaches on the railway track.
Using unique and proven intelligent monitoring technology you can be confidant that next time the ground moves, the trains can be stopped.
Tunnels, Bridges and other Structures
Use wireless technology to monitor bridges, tunnels, buildings and other structures such as electrification gantries and retaining walls.
Our technology is chosen by rail engineers throughout the asset lifecycle. During construction, our range of robust, highly portable sensors can safeguard the structures being built and manage risk to third parties.
And on operational structures, remote monitoring can support your asset management by identifying where significant movement is taking place and intervention is needed.
It can also characterise structural movement that is within acceptable bounds and therefore prevent unnecessary intervention.
Helping you manage risk and extend the life of rail structures.
WHY MONITOR?
BECAUSE IF YOU CAN MEASURE IT, YOU CAN MANAGE IT
Senceive's remote monitoring systems are ideal for rail applications and widely used for track deformation, slope, settlement and landslide monitoring.
Quick and Easy

Wireless tiltmeters and other sensors are installed in minutes and typically last for 10 to 15 years. Most installations are done by non-specialists.

Robust

Use solutions that are tested, approved and proven at remote sites with no fixed (mains) power supply and that are sufficiently robust to stand up to most weather conditions, rail traffic and maintenance operations.

Work remotely - for safer, more efficient monitoring

Fewer site visits means reduced risk – and long-term cost savings.

Early warning – for safer railways

Don't wait for a train driver or member of the public to report debris on the track - detect ground or structural movement as it happens.

Predict and prevent

Identify long-term trends to keep infrastructure in use for longer, and target precious maintenance resources where they are most needed.
Track record
Senceive remote monitoring solutions are approved and trusted by internationally respected rail organisations who rely on tens of thousands of sensors installed on track, structures and earthworks.